I had the good fortune to meet Michael Davias, the author of the Perigee Zero website, at the AGU Fall meeting last December.  Mike has taken the Bay phenomena on-line better than anyone — including me. He has also been fearless in his (well considered) speculation.  I have long intended to get Perigee Zero properly linked and posted on the Tusk.
I am particularly interested in posting Mike's careful documentary images of Carolina Bays in the the Midwest [do not miss his comprehensive page on CarolinaCornhusker bays here].  These features, entirely true to their southern neighbors in orientation and dimension, are also entirely absent from the  long debate over the origin of Carolina Bays. In fact, the scholarship on the distribution and orientation of these features seems to have died long ago. Incredibly, it is not unusual to this day to see Dr Prouty of UNC's old ink drawing from the 1950's used to demonstrate their range (, or the also moldy Eyton and Parkhurst orientation map of 1974.  SEE BELOW
By using LiDAR, Allen West, me and, most expertly, Mike Davias, have shown the old conception of a Carolina Bay to be far more narrow than nature actually presents.  Any theory of their origin must account for thier extraordinary regularity across half a continent.
I will put some more Perigee Zero stuff up later.  But, to get you started, below are grabs from a superb Google Earth KMZ file from Perigee Zero:
CLICK HERE TO EXAMINE THESE FEATURES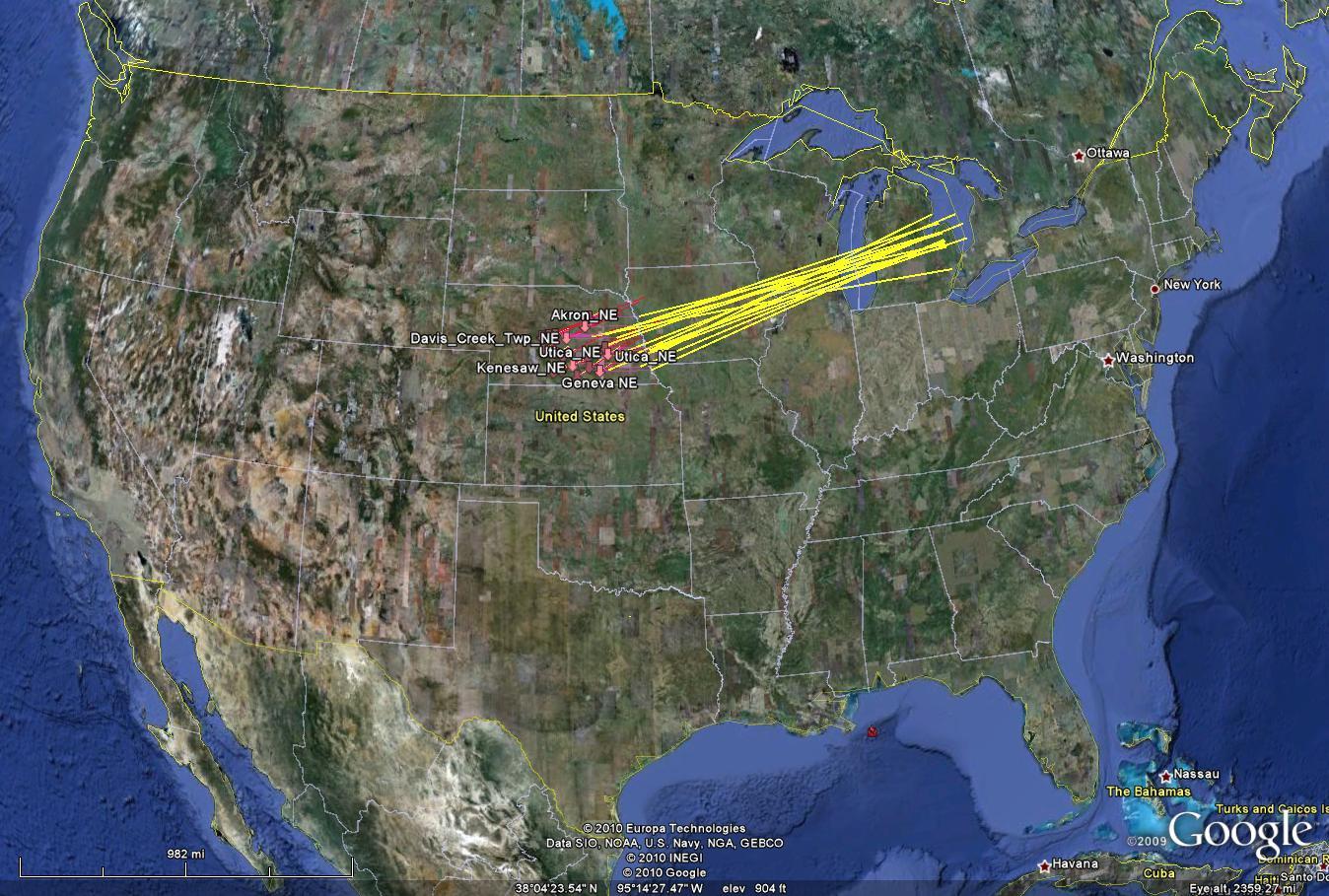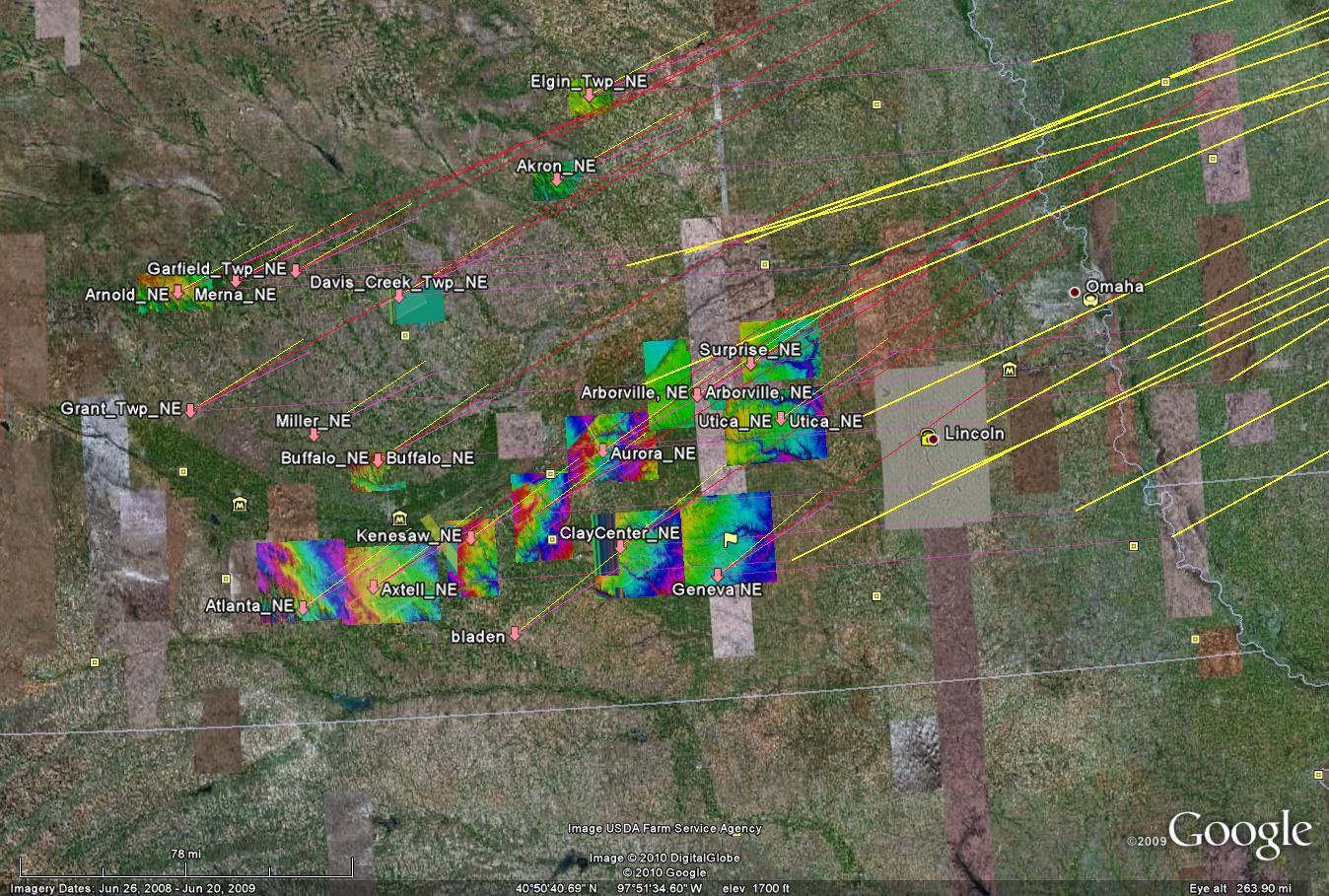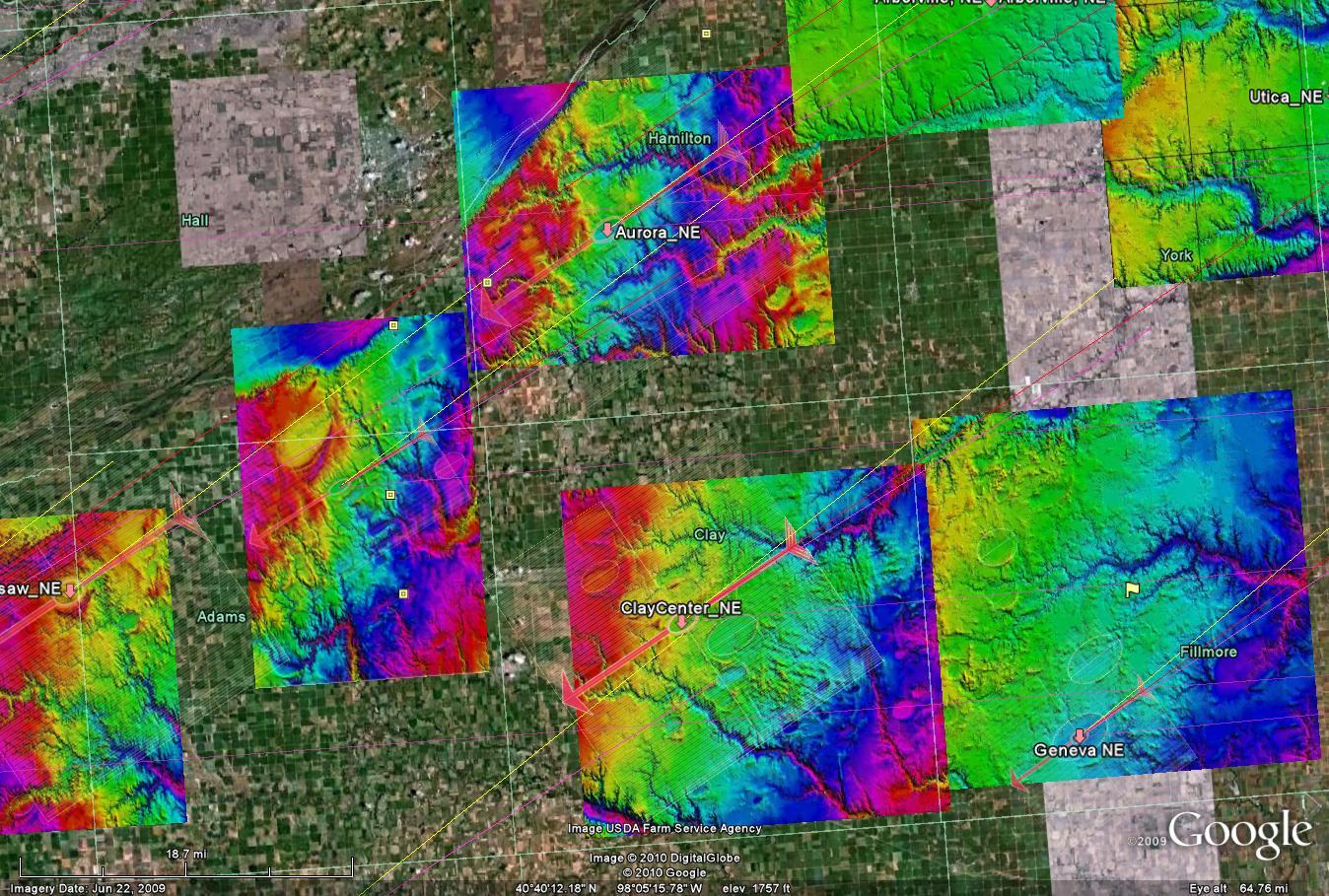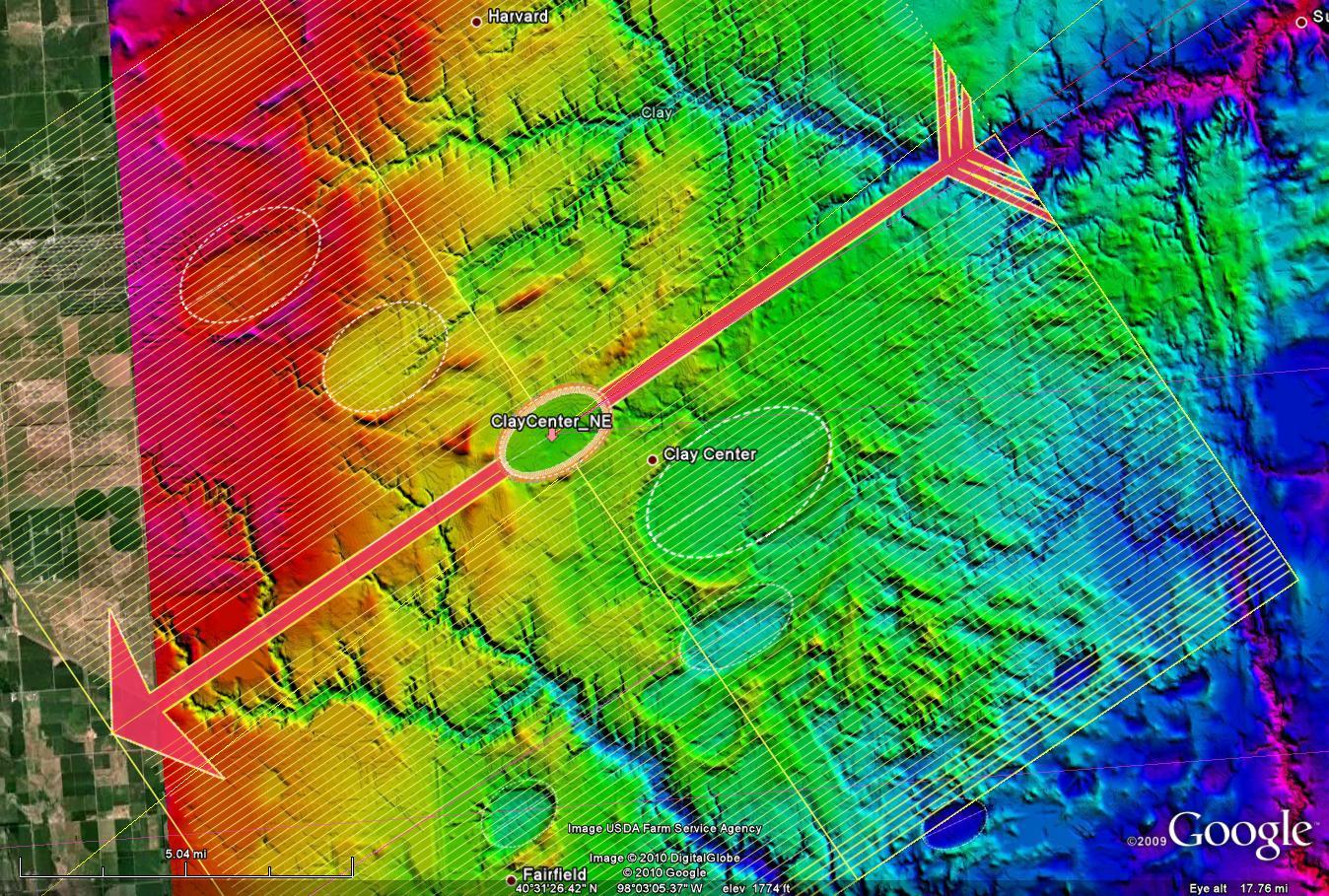 Old ink Prouty map from the 50's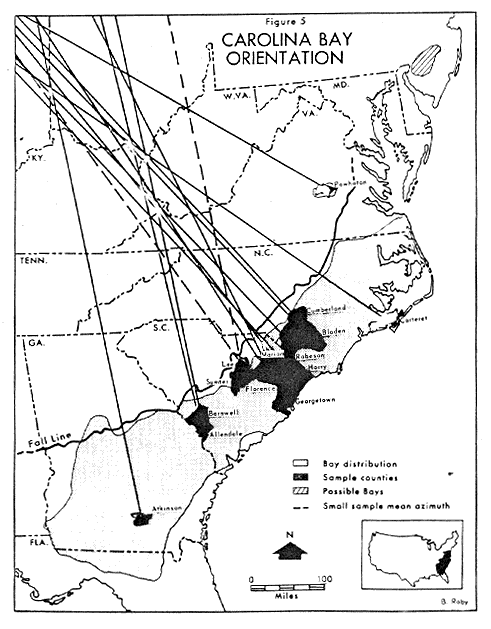 Eyton and Parkhurst moldy map from 1975