Tusk buddy Micah Hanks is the opening speaker eleven days from now at the Cosmic Summit 2023, at 8:15 AM eastern, Saturday, June 17th. Micah is also the Co-Founding Publisher and the Editor-in-Chief of The Debrief.  Yesterday, The Debrief scooped humanity with the publication of this jaw-dropping story authored by two former New York Times reporters.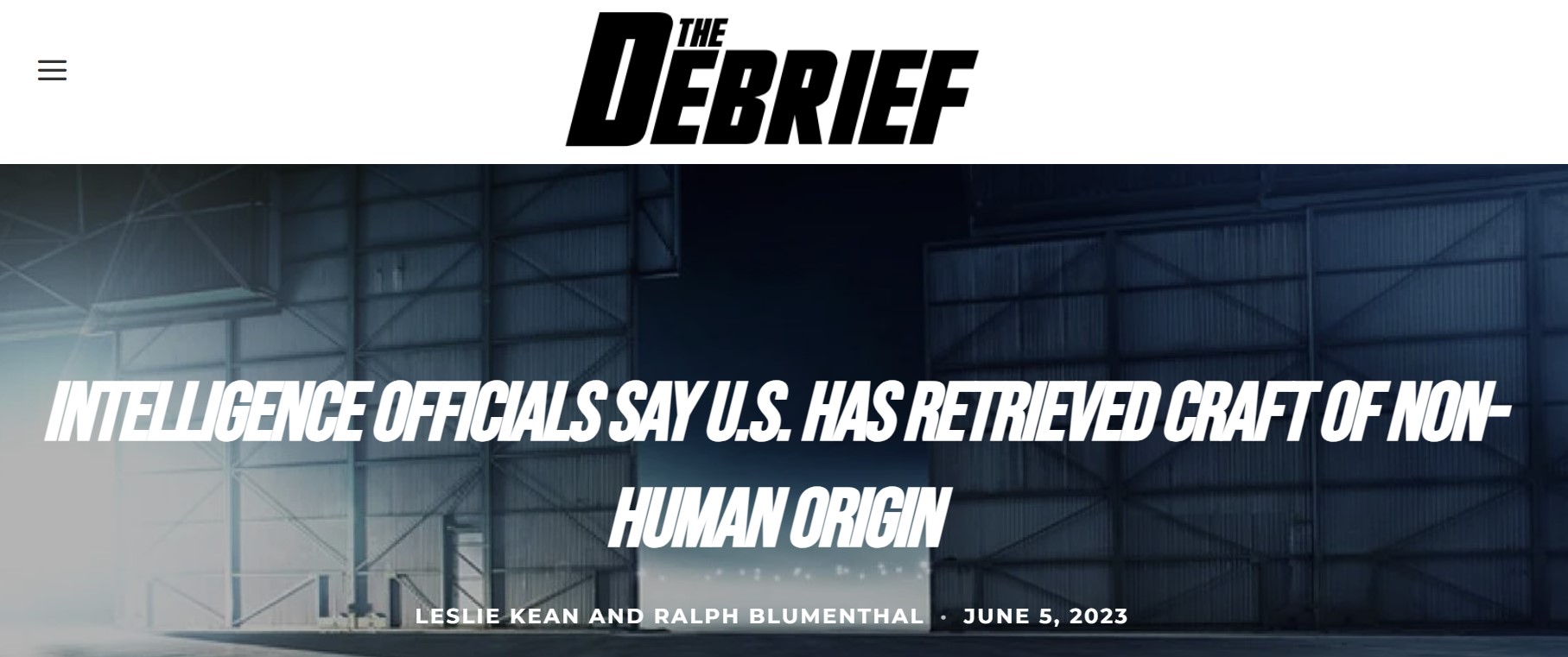 A companion backstory was also published which placed Micah's role in the revelation into context. Micah Hanks is central to the disclosure that the US Government is hiding alien craft.

Here is the first paragraph:


I am so damn proud of Micah Hanks I cannot stand it. I've long marveled at his ability with a microphone. He's always had the innate voice, energy, intellect and curiosity to be a very successful man behind the mic. But this story? It goes to prove he can break profound global news under tense circumstances. That's publisher work — and he's good at it.
Micah Hanks and few others only know what wild machinations are behind the disclosure of this information and what the future might bring. Let's see what Micah has to say at his first public appearance, in his hometown of Asheville, since he first broke the global news.
You can find the livestream Video-on-Demand here:

Fox:
https://www.foxnews.com/politics/military-whistleblower-public-claims-us-secret-ufo-retrieval-program-terrestrial-arms-race